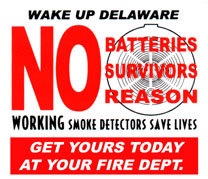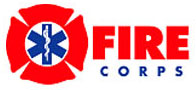 Charles is currently a member of the Brandywine Hundred Fire Company. He holds the positons of Past President within the DVFA Executive Officials. He also serves on the Past Presidents Advisory, and Voter Registration committees.

Like many of his contemporaries, Charles Frampton began his fire service tenure thanks to the example set by a family member. In Charlie's case, it was his mother, Edna Frampton, who served as a firefighter for Brandywine Hundred Fire Company during World War II. Several vintage photographs of his mother and her fellow female firefighters in turnouts at training sessions grace the walls of Charlie's Bellefonte home. It is the home in which he grew up, less than three blocks from the firehouse and it speaks to the more than 100 years of service Frampton family members have given to Brandywine Hundred Fire Company. As a youngster, Charlie was always attracted to the firehouse, "especially when the siren blew," he recalled. "I was a senior at Mt. Pleasant High School and on March 3, 1954 I joined up. Dick McGinnes was Chief and taught me a lot," Charlie said with pride. "Two other members of the Brandywine Hundred Class of '54, Walt Hurst and Kenny Clapp, joined later that year…and we're all still active more than 50 years later." When he graduated from high school, Charlie went to work as a carpenter for Healy and Sons Construction, while also serving in the Navy Sea Bees Reserves. Charlie's fire service career continued in the Navy, while stationed in Bermuda assigned to the fire station. "It was a very tough assignment…especially during leave times," Charlie said with a wry smile. After he completed his military service, Charlie visited Europe for a time then returned home to Bellefonte and Brandywine Hundred Fire Company. Charlie went to work for Delaware Power & Light in 1960 as a repairman, using his carpentry skills. He became a supervisor in 1977 and retired from Delmarva Power in 1994. During his career, Charlie was honored as Employee of the Year by his co-workers and also received the IBEW Life Save Award for saving a young girl from drowning in a pond. Charles, as his wife Ann always calls him, met the love of his life on a YMCA sponsored trip to the Poconos. They married on March 3, 1962. "I was joking once and told a friend I'd get married on the 33rd, which ended up being true, 3/3," Charlie recalled fondly. "It wasn't until later that I realized it was also my anniversary of joining the Fire Company." Three sons, Charles W., III, who goes by Bill, Steve and Rick, were born in1963, 1966 and 1970. Steve continues the Frampton family tradition as a member of Brandywine Hundred Fire Company. Charles and Ann have always been active in the community, he as a building inspector and she as a Bellefonte Commissioner, each for 34 years. They are staunch believers in the rights and responsibilities associated with being registered and voting. Charlie's career at BHFC began with 20 years spent in fire suppression and ambulance service, along with training. He was a driver/operator of what is now the company's antique, when it was a front-line piece and rose through the ranks to become the first member elected 3rd Assistant Chief. Then, in succeeding years, Charlie was 2nd and 1st Assistant Chief. "I always felt every office should be contested, so in 1962 I nominated someone to run against me for 1st Assistant Chief…and he beat me!" recalled Charlie with a chuckle. "But I was back the next year as 1st Assistant." A spinal injury sustained at a fire in 1974 sidelined Charlie from fire suppression activities. Charlie taught at the old Camden-Wyoming fire school, then at Delaware State Fire School, conducting classes in ladders, masks, pumps & hydraulics and defensive driving. He also taught at fire schools in New Jersey, Maryland and Pennsylvania. After his injury, Charlie focused his attention on the administrative side of the Fire Company, serving for six years as a director, then Vice President and two three-year terms as company president. Along the way in 1980, he also became active as a Fire Police officer, which he attributes in some part to growing his Sussex County Fire Service ties. In 1972, Charlie and Ann bought a summer place in Indian River's fire district. As he became familiar with folks in Sussex County, Charlie began responding to assist with Fire Police duties, since he had his vehicle and gear with him. The folks at IRVFC were most appreciative and made Charlie an Honorary Member in 1994. Today, Charlie has radio designations as a Fire Police officer from both Fire Companies. Charlie Frampton is well known throughout the Delaware Fire Service, having served as president of the New Castle County Volunteer Firefighters' Association and as president and also secretary of the Delaware State Fire Police Association. He has served on numerous statewide committees, among them NFPA 1500, By-Laws, Health & Safety and Voter Registration, which he presently chairs. Charlie was inducted into the DVFA Hall of Fame in 2001 and received his "Triple Crown" being selected Fire Police Officer of the Year by the Delaware State Police in 1998, the New Castle County Police in 2000 and the State Fire Police Association also in 2000. Charlie credits his dedication to the Fire Service to a "lack of good sense we all seem to share," he said with a laugh. "My desire to help others kept me coming back." Mentoring young officers has always been important to Charlie, "by working with them one-on-one," he remarked. "It's hard work but very rewarding and there is always a lot to learn. Somebody with a different way of doing things might have the better way of doing them," he said with conviction. In 2008, Charlie celebrates 20 years as scorekeeper for Mt. Pleasant High School Wrestling team, for which he has been honored as a member of the school's Hall of Fame. Charles Frampton has embodied the spirit of community service his entire life. The people of Bellefonte and the entire State of Delaware are better and safer thanks to him.



Station 9-A
Aetna Hose, Hook & Ladder Company, Inc.
| | | |
| --- | --- | --- |
| | | |
| | Visit DVFA's Safe-T-Bear Site | |
| | | |