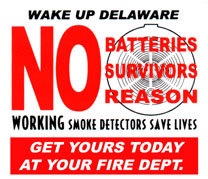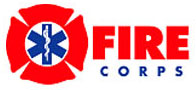 | | | |
| --- | --- | --- |
| | | |
| | | |
| | | |
| | | |
| --- | --- | --- |
| | | |
| | | |
| | | |
The Ambulance and EMS Funding Task Force (the "Task Force") was established by the 147th Delaware General Assembly in House Bill No. 215 (the "FY 2014 Grants-In Aid Act"). In authorizing the Task Force, the General Assembly recognized that the State of Delaware "has an obligation to establish a mechanism for funding Ambulance and EMS service . . . ." To that end, the purpose of the Task Force is to study and "develop the methodology for reimbursement of such services, across the state . . . ." This Report summarizes the work of the Task Force. The members of the Task Force discharged their duties over the course of six meetings. The members worked diligently, in good faith, and with the goal of finding a solution to a looming fiscal crisis that threatens to disrupt the system by which basic ambulance and EMS service is provided throughout the State of Delaware. By some accounts, the public may begin to see diminished ambulance service in as little as 8 to 12 months, if steps are not taken promptly to meet the funding need. In the pages that follow, the findings and recommendations of the Task Force are set forth and its proceedings are described. The Task Force Chair and Co-Chairs wish to thank each and every member of the Task Force for their service, and for a job well done. The Chair and Co-Chairs also wish to recognize and thank Daniel P. Burris, Sr., President of the New Castle County Volunteer Firefighter's Association, for his tireless support. While Mr. Burris was not an official member of the Task Force, he attended all of its meetings and provided invaluable assistance, information and support. It will be the responsibility of our elected and appointed officials, in partnership with the ambulance and EMS service providers for the State of Delaware, to respond to the fiscal challenges that currently confront the system.

Sen. Bruce C. Ennis, Chair Rep. William J. Carson, Co-Chair C. Malcolm Cochran, Co-Chair.

To view the Final Report, please click on details for the direct link.



| | | |
| --- | --- | --- |
| | | |
| | | |
| | | |
| | | |
| --- | --- | --- |
| | | |
| | | |
| | | |


January 13, 2014
Elsmere Fire Company, Station 16



Senator Chris Coons held a press conference at the Elsmere Fire Company in regards to the Affordable Care Act. Senator Coons and other Law Makers have worked diligently

......








October 6, 2013
Emmitsburg, MD



81 Fallen Firefighters will Be Honored at National Memorial on Sunday, October 6, 2013 at 10:00 a.m. Among the fallen will be Justin Townsend of the Dagsboro Fire

......








September 18, 2013
Dover, DE



Check Out The New Delaware Volunteer Firefighters Recruitment Web Site. Make a Difference!, Become a Delaware Volunteer Firefighter!!! http://firefighter.delaware.gov/

......






United State Air Force CFR Dover
Dover Air Force Base Fire Department
| | | |
| --- | --- | --- |
| | | |
| | Visit DVFA's Safe-T-Bear Site | |
| | | |