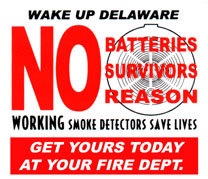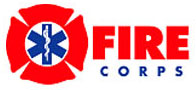 June 4, 2015
Legislative Hall



On Thursday, June 4th led by DVFA President Tony Guzzo and DVFALA President Karen Majewski, the men and women of the Delaware Fire Service paid their respects to

......








April 28, 2015
Dover



April 28, 2015, was Delaware Day at Legislative Hall. This year the purpose was for each member to meet with their legislators to discuss issues concerning thefire

......








April 16, 2015
Washington, D.C.



The Delaware Volunteer Fire Companies attending the Congressional Fire Services Annual Dinner on April 16, 2015. One hundred and seventy eight Delaware members attended the dinner and were treated to a special event when Vice President Biden wanted to meet with them before he gave the Keynote Address.

......






United State Air Force CFR Dover
Dover Air Force Base Fire Department
September 3, 2015
NCCVFCA Meeting


September 9, 2015
KCVFA Meeting
Clayton Fire Company, No. 1 Inc. - Station 45

September 9, 2015
KCVFCA Meeting
Clayton Fire Company, No. 1 Inc. - Station 45

September 9, 2015
NCCLA Meeting
Townsend Fire Company, Inc. - Station 26

September 10, 2015
NCCVFA Meeting
Delaware City Fire Company #1 Inc. - Station 15

September 15, 2015
KCFP Meeting
Little Creek Volunteer Fire Company - Station 54

| | | |
| --- | --- | --- |
| | | |
| | Visit DVFA's Safe-T-Bear Site | |
| | | |