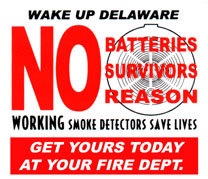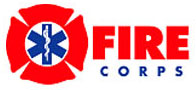 October 16, 2014
Station 43, Cheswold



Cheswold Fire Company receives $50,000.00 USDA grant for portable radios and items for the social hall. Pictured are Past Chief Tucker Dempsey, Past Chief and Current President Jamie Roy, Congressman John Carney, Bill McGowan, DE/MD USDA Rural Development Director and State Senator David Lawson.








September 29, 2014
Station 9, Newark



The Aetna Hose Hook and Ladder Company along with Senator Carper and Congressman Carney held a press conference on Monday, September 29, 2014, at Aetna Station 9

......








September 28, 2014
Monster Mile - Dover Downs



On Sunday, September 28, 2014 at the NASCAR Race at the Dover International Speedway the Kidde Corporation donated 500 smoke detectors to the DVFA. The arrangements

......






United State Air Force CFR Dover
Dover Air Force Base Fire Department
| | | |
| --- | --- | --- |
| | | |
| | Visit DVFA's Safe-T-Bear Site | |
| | | |